"A Public School's Response to Charter Schools" was first aired on Sunday June 9th 2019. Our Guests were Alicia Priest, President, Oklahoma Education Association, and and Scott Farmer, Superintendent of Schools, Fort Gibson Public Schools. Show No. 942

Watch on YouTube
Our topics included:
Alicia Tell us a little bit about what you do at OEA and what OEA does.
Scott, tell us what you do at the Ft. Gibson schools.
Talk about the funding of charter schools and what your thoughts are about the funds that are generated and their use.
Talk about student performance in traditional brick and mortar schools vs. Epic Charter Schools.
Talk about comparative test scores.
Talk about accreditation of teachers and why it is important.
Talk about student teacher ratio.
Talk about the blended models - the combination of virtual instruction with traditional face-to-face instruction.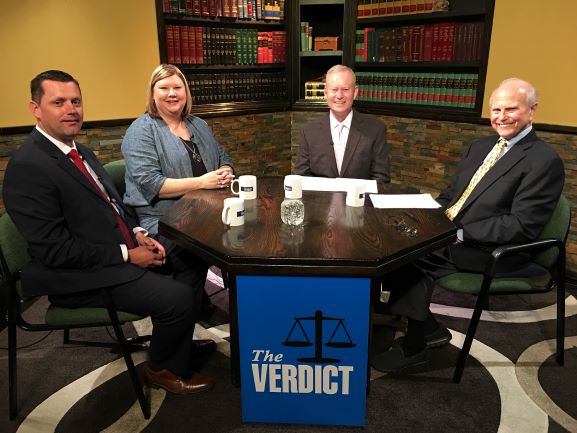 Scott Farmer, Alicia Priest, Mick Cornett, Kent Meyers