"Friday Night Football" was first aired on Sunday June 24th 2001. Our Guests were Joseph R Castiglione, O.U. Athletic Director and Al Eschbach, Sportscaster for WWLS radio.


Our topics included:
Is O.U. responsible for NCAA's inability to stop simultaneous telecast / cable cast of Friday Night Football?
What do you think about competitions between High Schools and Colleges in Athletics?
After O.U. and Georgia vs NCAA case was completed, many feared college football would get too much exposure, has this happened?
How do you balance game times to the times suitable for audiences to view?
Has the power of television actually resulted in the destruction of the conference?
What is the health of College Football nationwide?
Question for Castiglione posed by Eschbach: "Who besides Bob Stoops did you consider for the O.U. Football Coach position?"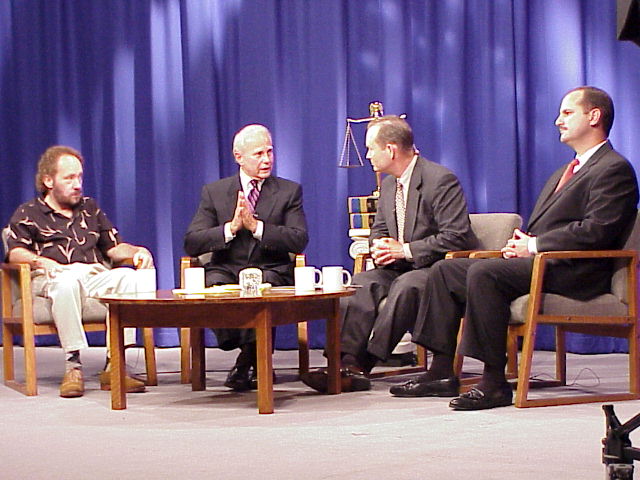 Al Eschbach, Kent Meyers, Mick Cornett, Joe Castiglione