"Meet a Federal Magistrate Judge" was first aired on Sunday February 12th 2017. Our Guest was Charles B. Goodwin, Magistrate Judge, U.S. District Court, Western District of Oklahoma. Show No. 821


Our topics included:
What the position of a Federal Magistrate Judge is and how it is created.
General responsibilities.
How his private practice equipped him for this position.
Difference between a Federal Magistrate Judge and a United States District Judge.
His primary responsibilities.
His involvement in trying jury trials or non-jury trials.
Limits to cases he is authorized to try.
His principal concerns about being a Magistrate Judge.
Where he offices and his staff.
Number of Federal Magistrates in the Western District and how they are selected.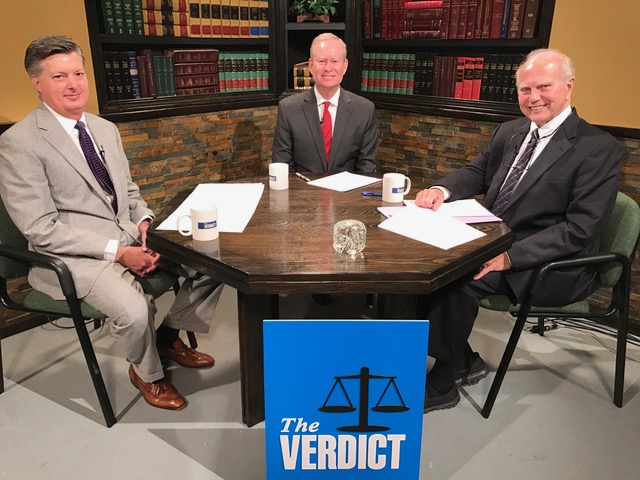 Judge Goodwin, Mick Cornett, Kent Meyers