Home
About
Schedule
Polls
Contact Us
Resources
Sponsors



Site designed and hosted by da Vinci Network Services
"A Report from Your Attorney General" was first aired on Sunday August 21st 2016. Our Guest was Scott Pruitt, Attorney General. Show No. 796


Our topics included:
Recent water dispute settlement in Oklahoma.
Major parties involved in the agreement.
What was at stake in the agreement?
How the settlement of the dispute will help Oklahoma now and in the future.
What his office is doing to ensure antitrust violations are not occurring in our state boards and agencies through his "North Carolina Dentist Program".
Describe the problem involved and how the antitrust laws could become implicated with agency activity.
How active the effort has been.
Activities he finds the need to reject or accept.
His efforts to deal with challenges to EPA regulations.
What he is doing insofar as trying to stop or limit federal "overreach" in Oklahoma.
The future of the Supreme Court.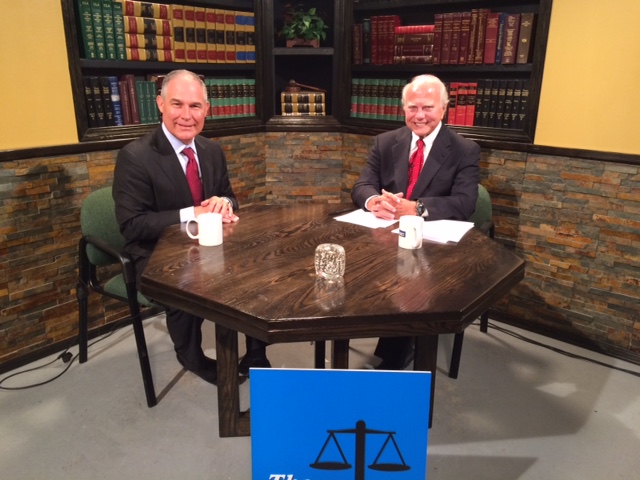 Scott Pruitt, Kent Meyers