"The Oklahoma City Dodgers" was first aired on Sunday July 17th 2016. Our Guest was Michael Byrnes, President/General Manager, Oklahoma City Dodgers. Show No. 791


Our topics included:
How the Oklahoma City RedHawks became the Oklahoma City Dodgers.
What the affiliation with the Los Angeles Dodgers means for the team and the City.
How it is going so far.
This season.
The Dodgers and names viewers should be aware of.
How crowds have been at the ballpark.
Promotions in progress now.
Call ups to the Dodger team, has that started to happen.
Challenges/projects he has in mind for the future of the OKC Dodgers.
Why viewers should come out to the ballpark and watch a game.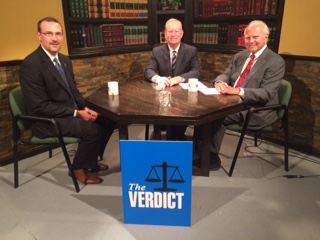 Michael Byrnes, Mick Cornett, Kent Meyers