"OCU Women's Basketball: An Update" was first aired on Sunday June 19th 2016. Our Guest was Bo Overton, Head Women's Basketball Coach, Oklahoma City University. Show No. 787


Our topics included:
His coaching journey that led him to Oklahoma City University – Head Women's Basketball Coach.
Differences between coaching men's basketball and women's basketball.
Discuss the domination of the University of Connecticut in Women's basketball – is it good for the sport – bad for the sport?
How he explains this occurrence – recruiting or coaching or both.
Oklahoma City University women's basketball program.
Review of OCU's rich history.
What drew him back to Oklahoma and to Oklahoma City University.
What he plans to do in recruiting and how that's going.
Expectations he has for the coming year with his existing roster.
New folks being added to his roster between now and the time they start playing in the fall.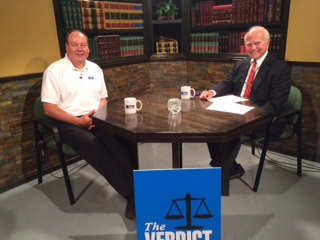 Bo Overton, Kent Meyers