Home
About
Schedule
Polls
Contact Us
Resources
Sponsors



Site designed and hosted by da Vinci Network Services
"Changes in Liquor Regulations – Part 1" was first aired on Sunday May 22nd 2016. Our Guest was Stephanie Bice, Oklahoma State Senator. Show No. 783


Our topics included:
How she chose to get involved in the Oklahoma Senate and a little about the District that she represents.
What she thinks are the major accomplishments of the ending session.
Discuss Oklahoma alcoholic and beverage laws and what changes are in the offering.
Why she thinks the changes that are present in the pending legislation and resolutions are desirable.
What she thinks are the problems that will be solved by the sale of wine and beer in convenience stores or grocery stores.
Does she feel there is a consensus on what should to be done (with the exception of the retail liquor dealers).
Her belief that this change will come about by virtue of a joint house and senate resolution or in some other way.
Why viewers should favor the changes her legislation is proposing.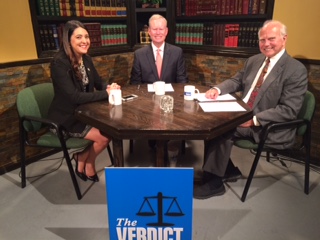 Stephanie Bice, Mick Cornett, Kent Meyers