"Criminal Justice Reform" was first aired on Sunday April 10th 2016. Our Guest was Kris Steele, former Speaker and Chair of Oklahomans for Criminal Justice Reform. Show No. 777


Our topics included:
Explain TEEM.
Its mission.
Its activities.
Discuss the new initiative petition drive he is involved in – what it is and why we are having it.
Problems to be addressed.
Why it is being done in two petitions.
Laws that will be changing and why it is desirable.
His goal for this petition drive.
How it will benefit Oklahoma.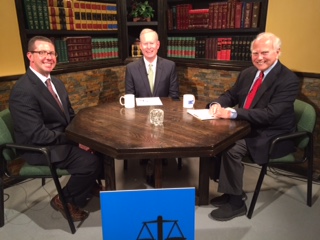 Kris Steele, Mick Cornett, Kent Meyers