"Legal Profession Challenges" was first aired on Sunday March 20th 2016. Our Guest was Garvin A. Isaacs, President, Oklahoma Bar Association. Show No. 774


Our topics included:
Congratulations on being elected President of the Oklahoma Bar Association.
What prompted him to seek that office.
His private practice.
Are we experiencing "assault on the judiciary"?
Limits on what a lawyer/legislator can say about the Oklahoma Supreme Court and does it matter whether those statements are made on the floor of the House/Senate or outside the legislative branch.
His views on the Judicial Nominating Commission.
What viewers supporting his view can do to be of assistance to him.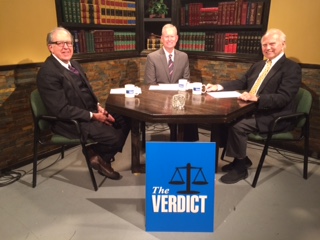 Garvin Isaacs, Mick Cornett, Kent Meyers