Home
About
Schedule
Polls
Contact Us
Resources
Sponsors



Site designed and hosted by da Vinci Network Services
"When Does an Amateur Become a Professional?" was first aired on Sunday March 13th 2016. Our Guest was Ryan Ray, Attorney. Show No. 773


Our topics included:
What has been keeping him busy recently.
His evaluation of the 9th Circuit's Opinion regarding the NCAA and amateurism.
How he evaluates the O-Bannon Opinion's effect on amateurism – how much money can we pay an athlete and allow them to claim amateur status?
Does he anticipate further invasions of money into collegiate athletics than what we have seen so far.
How he evaluates the recent decision to allow the "Mixon tape" to be declared of public record.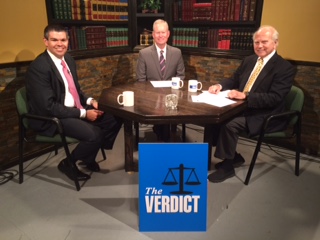 Ryan Ray, Mick Cornett, Kent Meyers