"Prostate Cancer 2.0" was first aired on Sunday December 6th 2015. Our Guest was Michael S. Cookson, M.D., M.M.H.C., Chairman & Prof., Donald D. Albers Endowed Chair, Urologic Oncology, OU Health Sciences Center. Show No. 759


Our topics included:
Incidence of prostate cancer in Oklahoma among Oklahoma men.
His training and background.
What caused him to decide to stay in Oklahoma.
Current availability of testing – what's involved.
Why it is important to see a Specialist and how one finds a specialist.
Treatment options: Active surveillance; Robotic surgery; Clinical trials.
What he anticipates happening in the treatment of prostate cancer in the next 5-10 years.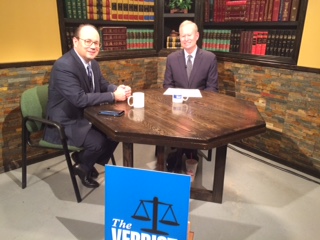 Dr. Cookson, Mick Cornett