"CONGENITAL Heart Disease" was first aired on Sunday November 1st 2015. Our Guest was Sabrina Phillips, M.D., Cardiologist, OU Physicians.


Our topics included:
What brought her to Oklahoma.
What is CONGENITAL heart disease?
Life-long health issues and other health issues that come up - including something as "routine" as pregnancy – that have to be managed very carefully.
Why there are so few physicians who specialize specifically in working with congenital heart patients?
Discuss her work at Mayo Clinic and the patients she saw from Oklahoma and why doctors in Oklahoma were referring patients to her there.
At what age are most patients' congenital heart disease discovered?
Pediatric cardiologists and their care for those patients.
Her work with the pediatric doctors on transitioning those patients to her care once they are adults.
Developments do she sees in the next 5-10 years that will make these heart difficulties better.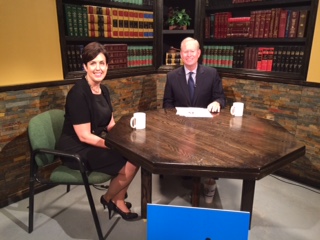 Sabrina Phillips, Mick Cornett