"Oklahoma Anomalies . . . Did You Know . . .?" was first aired on Sunday September 29th 2002. Our Guests were 1. Ed Montgomery, columnist for The Norman Transcript and 2. Andy Rieger, managing editor of The Norman Transcript.


Our topics included:
Oklahoma's rich, glorious and sometimes scandal-ridden past and its public officials
Discussion of the biggest stories ever covered by Ed and Andy; their opinion of the best, most unusual, and inept Governors ever covered; and the most interesting state government officials ever covered
Newspaper business today - how has it changed since it used to have a monopoly on the news?
With T.V. news playing such a large role in our daily lives, what has the newspaper done to remain relevant? How has The Norman Transcript adjusted?
Discussion of the Governor's race: Henry/Orza race - What's next for Orza - was Orza "Switzered"? - Is Henry's campaign becoming too dependent upon Switzer?
The Governor's race in general: What's going to happen between Largent, Henry and Richardson? - Who benefits or is hurt most by Richardson's position in the race? - Does Richardson have a legitimate chance to win?
The Fourth District Congressional race: How they see this race breaking down?
Why did J.C. Watts retire? - Will he be back?
University of Oklahoma campus: - Furor over the renaming of Memorial Stadium to "The Gaylord Family Memorial Stadium" - Will there be a sufficient dissent to require the Regents to rethink this?
Discuss naming places for money donated? - Significant exception being the Andrew M. Coats Hall at the University of Oklahoma College of Law which was based upon performance, not money donated - Is that a better standard? - Is there room for both?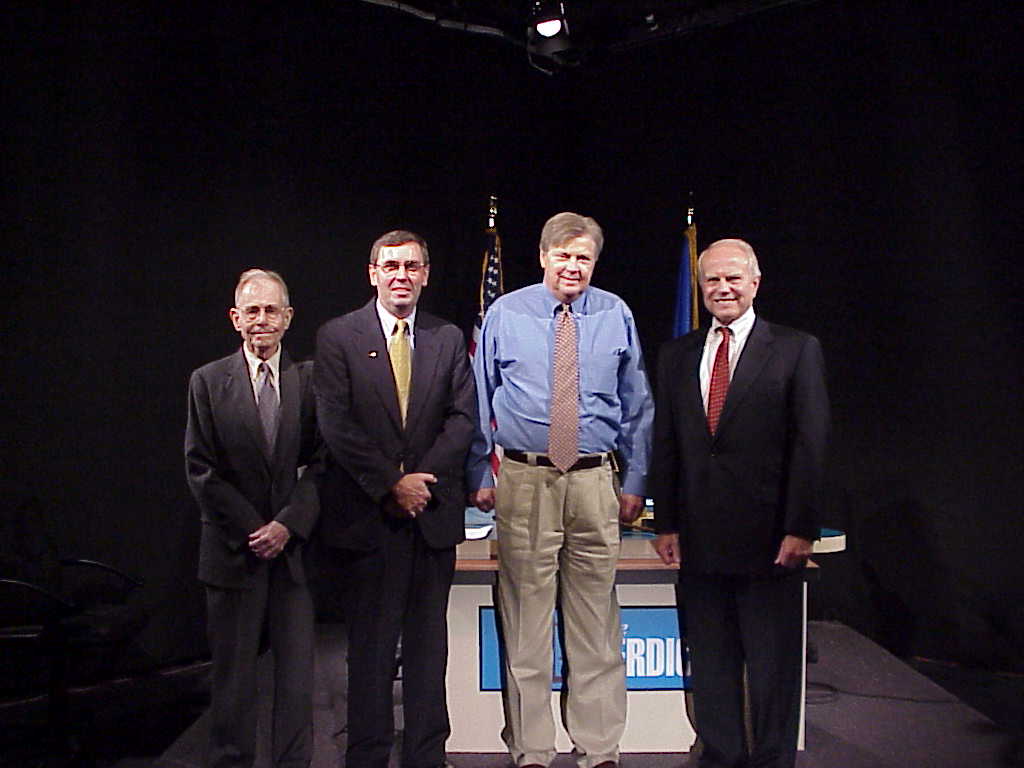 Ed Montgomery, Andy Rieger, Larry Blankenship, Kent Meyers