"A Report From the Chief Justice" was first aired on Sunday June 21st 2015. Our Guest was John F. Reif, Chief Justice, Oklahoma Supreme Court.


Our topics included:
His thoughts on serving as Chief Justice since assuming his duties in January.
Principal responsibilities of the Chief Justice as opposed to an Associate Justice or even the Vice Chief Justice.
Supreme Court workload –increasing – decreasing.
How he goes about searching for law clerks to support the work of the Court and qualifications he is looking for.
What he envisions as the principal challenges facing the Court during his two-year term as the Chief Justice.
How the work at the Court has changed since the move into the new building.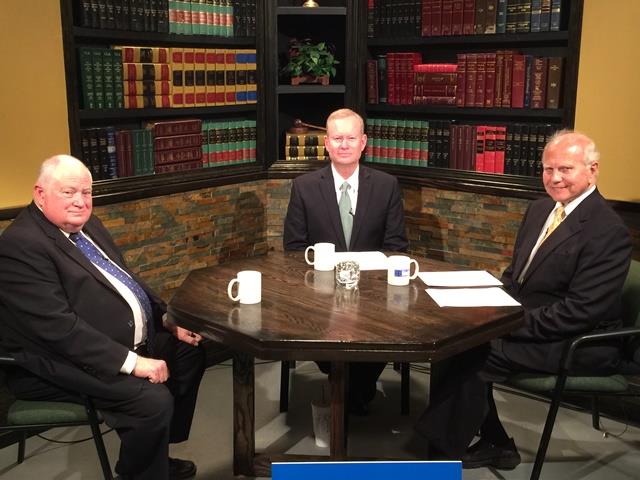 Justice Reif, Mick Cornett, Kent Meyers