"The Tragedy of Child Abuse" was first aired on Sunday February 22nd 2015. Our Guest was James Hmurovich, President and CEO, Prevent Child Abuse America.


Our topics included:
What brings him to Oklahoma.
Discuss the organization Prevent Child Abuse America.
How he came to get involved with the organization.
Failures that take place within the community that either allow or encourage child abuse to take place and how they are identified.
What his organization tries to do in this regard.
Is there hope?
Abuse always seems to be with us, is it preventable and how?
How each of us can play a role in helping in the development of children and to prevent child abuse and neglect.
Discuss the program he is working on as outlined in www.whatsyourdot.org.
How we can measure the successful trial of child abuse prevention programs.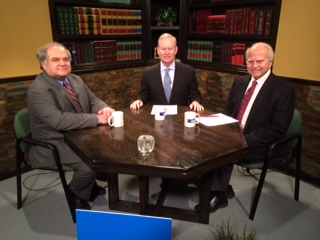 James Hmurovich, Mick Cornett, Kent Meyers