"Meet the Doctor to the Littlest Patients" was first aired on Sunday June 8th 2014. Our Guest was Harold M. Burkhart, M.D., Professor, Dept. of Surgery, OU College of Medicine.


Our topics included:
His background, training and experience that led him to Oklahoma.
How he has been received and his acclimation to our Oklahoma environment.
Type of medicine he practices and how he trained to be able to deal with the smallest of patients.
How the surgery is done on a child with a heart so small, special instruments, training or procedures.
Number of physicians in Oklahoma that do this type of surgery.
Principal types of problems the youngest of patients have with regard to their hearts.
Is the origin of the problems new or have these maladies been with us for a while.
What he hopes to accomplish during his tenure in Oklahoma.
What the viewing public can do to assist his efforts.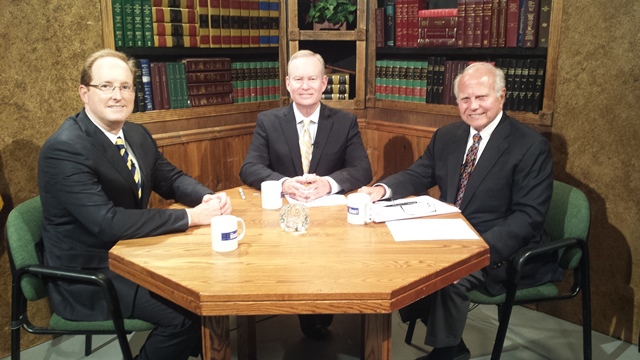 Dr. Burkhart, Mick Cornett, Kent Meyers