"Meet the New OBA President" was first aired on Sunday May 18th 2014. Our Guest was Renee DeMoss, President, Oklahoma Bar Association.


Our topics included:
Another in a line of women to lead the Oklahoma Bar Association.
Her duties and responsibilities as President of the Oklahoma Bar.
Her ideas on judicial independence.
Activity the Legislature is engaging in that may have some effect on judicial independence.
Why judicial independence is important.
Pluses and minus of the Judicial Nominating Commission that we have in Oklahoma.
The need for the judiciary to be controlled by the State Legislature.
Other initiatives she is working on this year for the Oklahoma Bar Association.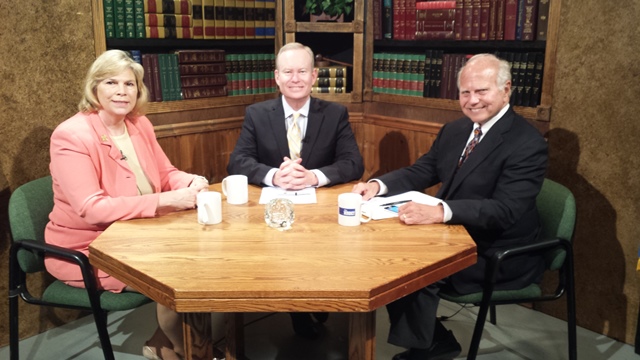 Renee DeMoss, Mick Cornett, Kent Meyers