"An Update from Your Attorney General" was first aired on Sunday December 29th 2013. Our Guest was Scott Pruitt, Attorney General, State of Oklahoma.


Our topics included:
Update on his office.
Principal items his office is involved with today.
Religious liberty, what he means by that and how his office can affect that.
Items on a national level he is interested in.
Items on a local level he is interested in.
How his staff keeps up.
Are most matters handled in-house with his Assistant Attorneys General.
Particular items in the next legislative session of interest to him.
Will we see Scott Pruitt back on the Ballot again this next year running for re-election.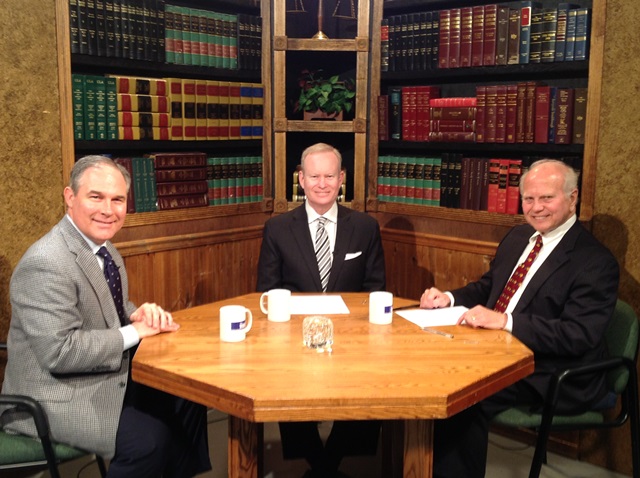 Scott Pruitt, Mick Cornett, Kent Meyers