Home
About
Schedule
Polls
Contact Us
Resources
Sponsors



Site designed and hosted by da Vinci Network Services
"A Day in the Life of A District Judge" was first aired on Sunday November 17th 2013. Our Guest was Bill Graves, Judge of the District Court.


Our topics included:
Discuss his recent Law Review article that relates to the Supreme Court's decision applying the Bill of Rights to the States.
Why he wrote it and why he is concerned about it.
What he has found to be the intent of the first Congress in creating the Bill of Rights.
What the Constitution says about the incorporation through the 14th Amendment of the Bill of Rights.
How he explains the apparent change of thought the Supreme Court has engaged in in incorporating the Bill of Rights to be applicable to the States.
He notes in the article he has some concern about the validity of the 14th Amendment, what that is based on.
As a District Court Judge in Oklahoma County, he handles primarily if not exclusively civil cases.
His preference between civil and criminal and why.
His view about the wisdom of requiring Judges to run for election/re-election in their county.
Potential danger or concern in Judges having to solicit political contributions (primarily from lawyers).
How Oklahoma County's system is running currently.
Number of cases he might have at any given time and his ability to keep up with them without having assistance from a Law Clerk.
If he could, the one change he would make to the system to make his job more effective.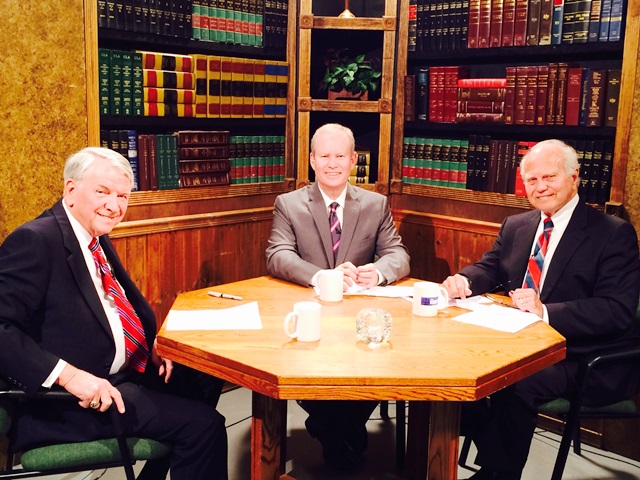 Judge Graves, Mick Cornett, Kent Meyers