"Meet the Scientific Advisor for Breaking Bad" was first aired on Sunday November 10th 2013. Our Guest was Dr. Donna J. Nelson, Dept. of Chemistry, University of Oklahoma.


Our topics included:
How she became interested in chemistry to the point of actually teaching it at the collegiate level.
Her teaching career at the University of Oklahoma and her areas of specialty.
How she was first contacted about becoming the science advisor on the television show "Breaking Bad".
How often she would be consulted during the course of her work by the folks filming the production.
More significant moments she recalls about her consulting activities.
The show begins with a bunch of chemistry abbreviations, did she check those and are they correct.
Major science "Gaffes" that occurred prior to her taking on her role.
Why the show decided to have a science advisor.
Other contacts she's had about consulting on movie or television productions.
How one gets back to "merely" teaching college level chemistry after this kind of an exciting experience.
How she interacted with the DEA during her consulting work.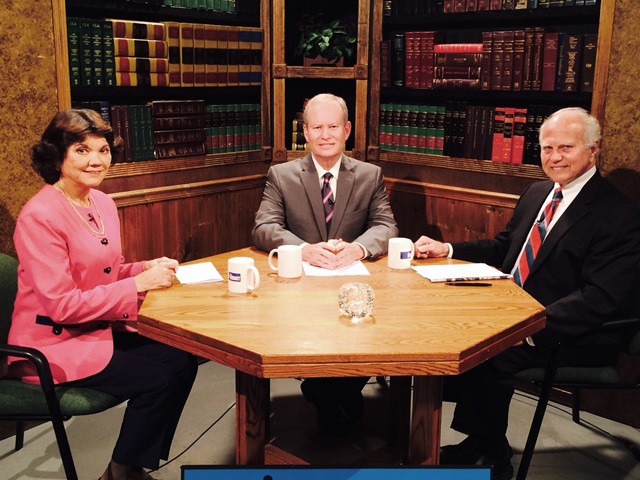 Dr. Donna Nelson, Mick Cornett, Kent Meyers