"The Tulsa Mayors' Race and Other Interesting Thoughts" was first aired on Sunday October 20th 2013. Our Guest was Mike McCarville, Former Talk Show Host.


Our topics included:
Discuss Obamacare - Government shutdown controversy - what some say, what the polls show.
Right-wing attacks on Cole, Lankford, Lucas and Coburn.
Discuss the Mayors' race in Tulsa, down to 2 candidates, how the campaign is going.
Has it turned negative and in what respect.
Live debates between the candidates.
A partisan or non-partisan election.
What he sees as being the major factors that seem to be attracting the electorate to one candidate or another.
His prediction on the outcome.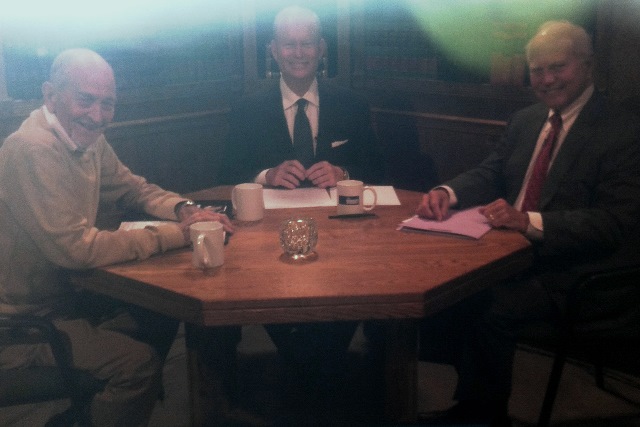 Mike McCarville, Mick Cornett, Kent Meyers