"Sale Of Oklahoma Water To Texas - Show 2" was first aired on Sunday July 28th 2002. Our Guests were Howard G. Barnett, Jr., Chief of State for Governor Frank Keating and Honorable Deborah Blackburn, State Representative, District 88.


Our topics included:
Who has the power to approve or make amendments to the proposal to sell water?
Compact as proposed; revenues divided 50/50. The City gets half and the Indian nations the other half. Your comments?
Do you feel giving 50% to the tribes is too high?
Why did negotiators come up with the 50/50 split?
Should the proceeds go to the communities selling the water?
If we can prove there is a surplus of water and if we can decide who owns the water, should we sell water to Texas?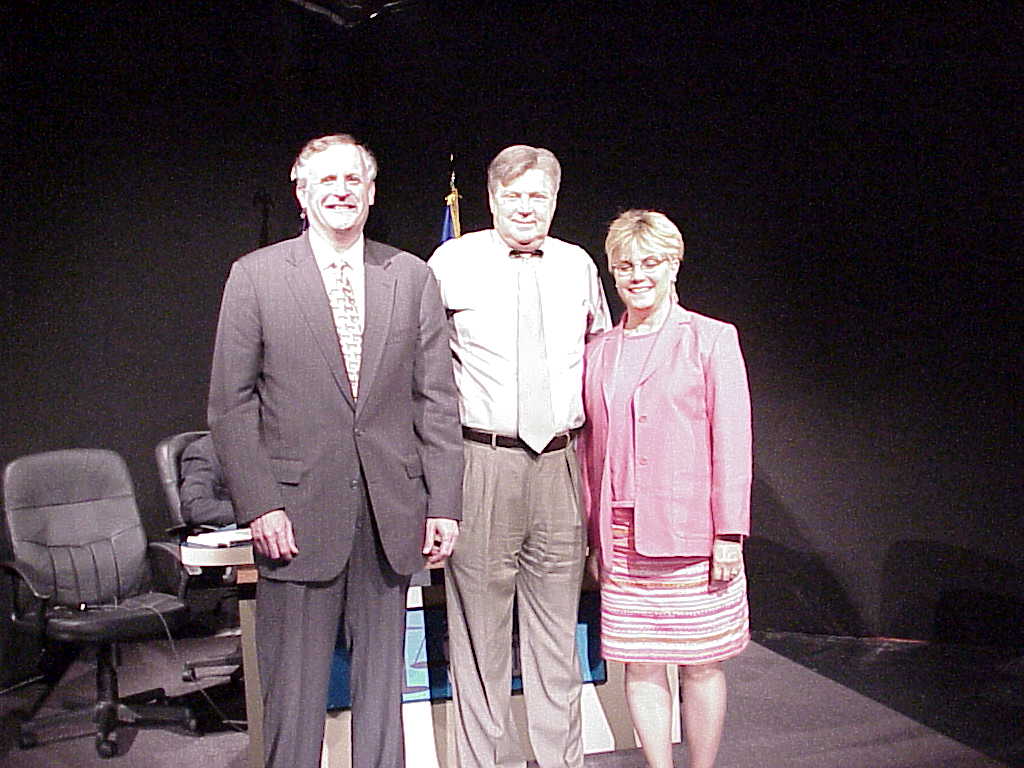 Barnett, Blankenship, Blackburn