"An Update from David Prater" was first aired on Sunday June 2nd 2013. Our Guest was David Prater, District Attorney, Oklahoma County.


Our topics included:
Update on Oklahoma County District Attorney's office.
Areas of criminal activity of concern to him.
How the "lean" budget that the State has been has affected his staffing.
Size of his legal and non-legal staff.
Approximate amount of his activity is the prosecution of criminal cases and how much is civil in nature.
Task forces he is involved in with other agencies or offices.
Comments relating to ongoing discussion about importance for a District Attorney's office to seriously evaluate who to charge and whether to charge at the outset and how that is just as important as how he carries out the prosecution of the case itself.
Particular areas of Oklahoma law he would like to see changed that would allow his office to more effectively enforce the laws in this jurisdiction.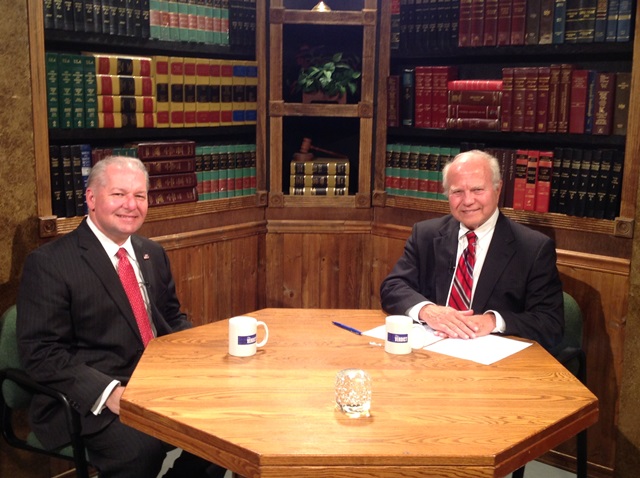 David Prater, Mick Cornett, Kent Meyers