"An Oklahoma Financial Report from Our Treasurer" was first aired on Sunday April 14th 2013. Our Guest was Ken Miller, Ph.D., Treasurer, State of Oklahoma.


Our topics included:
Update on State Treasurer's office.
Recent publication issued by his office discussing persistent pension problems.
How these problems can be addressed.
Why the teachers have a much larger unfunded portion than Judges or police?
What needs to happen to keep the unfunded status of our pension plans from continuing?
Governor's reaction to "rightsizing" our State's pension systems.
Oklahoma Treasury Online Checkbook.
How our tax receipts are being received vs. the estimates.
Other major economic indicators now that tell us what may be happening to the Oklahoma economy.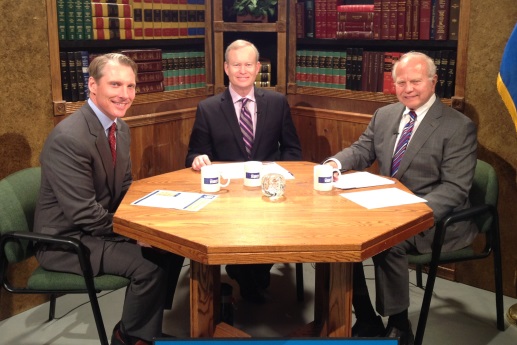 Ken Miller, Mick Cornett, Kent Meyers