"Let's Race" was first aired on Sunday December 23rd 2012. Our Guest was Debbie Schauf, Executive Director, Oklahoma Quarter Horse Racing Association.


Our topics included:
The Oklahoma Quarter Horse Racing Association.
How long it has been in existence; number of members; purpose of the organization.
Comparable organizations in other states that have large populations of quarter horses.
Difference between a quarter horse and a thoroughbred horse.
Services the Association provides for its members.
Discuss the current issue relating to racing in Tulsa Fair Park (Fair Meadows).
How long racing has been going on at Tulsa Fair Park.
Impact on the quarter horse racing community the cessation of racing will have.
How the problem affects the thoroughbred racing as well as quarter horse racing.
If racing is not continued at this track, number of jobs affected and amount of revenue could be lost by those concerned.
Her view on what should happen about racing at Tulsa Fair Park.
What Tulsa or Oklahoma City viewers should do to help bring back racing to Tulsa Fair Park.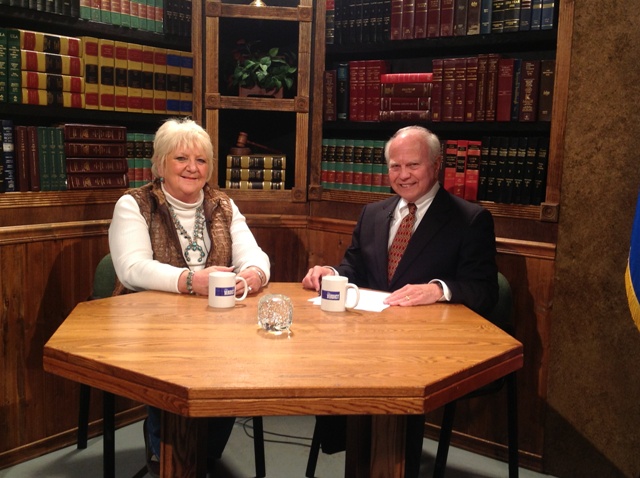 Debbie Schauf, Kent Meyers