"Don't Stop the Presses" was first aired on Sunday August 26th 2012. Our Guest was Mark Thomas, Executive Vice President, Oklahoma Press Association.


Our topics included:
Remembrance of Ben Blackstock.
Mark's background that brought him to the Oklahoma Press Association and how he has found his job as Executive Vice President.
Primary members of the Association – are the print media or radio and TV also represented in the Association.
Description of the Association, its membership, its mission, its office location and its staff.
The major challenges facing "The Press" today.
If Oklahoma's Open Meetings Laws and Open Records Acts are accomplishing their purpose or should there be more restricted enforcement.
The major competitive hurdles facing newspapers today.
How the newspapers can compete with the electronic media.
In 15 years, will there newspapers be sold on the street and thrown at our doorstep.
Single most important goal of the Oklahoma Press Association.
Is it First Amendment enforcement.
How important to this country is freedom of the press.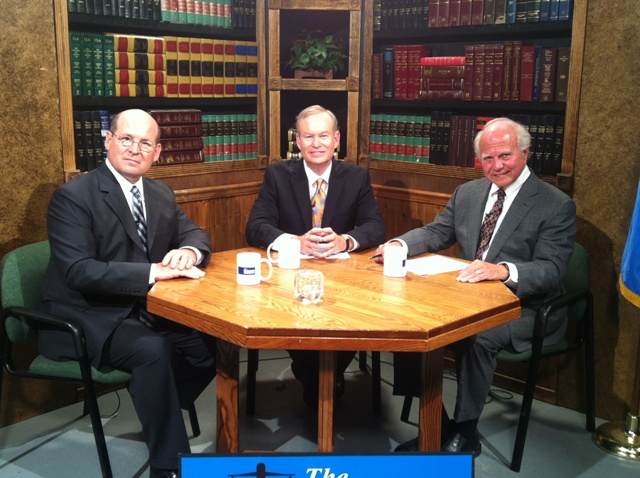 Mark Thomas, Mick Cornett, Kent Meyers