"The University President's View" was first aired on Sunday December 18th 2011. Our Guest was Mike E. O'Neal, Ph.D., President, Oklahoma Christian University.


Our topics included:
His time at Pepperdine University.
As a prior student at Oklahoma Christian University in his undergraduate days, thoughts on presidency of Oklahoma Christian.
His upcoming retimrement and his plans for the future.
Significant things that have occurred at Oklahoma Christian during his service.
Oklahoma Christian's facilities, enrollment, curricula.
General status or health of faith-based universities today – the current interest on the part of students to attend faith-based universities.
Exciting projects going on at Oklahoma Christian.
Faculty in general.
Areas of study that seem to be most popular at Oklahoma Christian.
How viewers can assist Oklahoma Christian University in its education mission.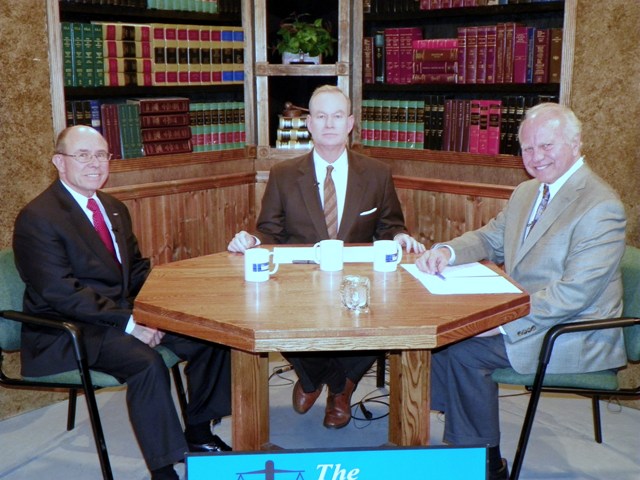 Mike O'Neal, Mick Cornett, Kent Meyers