"Dick Soergel, OSU's Greatest Three-Sport Athlete" was first aired on Sunday March 27th 2011. Our Guests were Dick Soergel, Former Three-Sport Athlete and Lynne Draper, President & CEO, Jim Thorpe Association.


Our topics included:
Dick talks about difficulty of being a three-sport athlete and possibility of it happening today.
Have we seen the end of three-sport athletes at the major college level.
Lynne discusses Dick's induction into the Oklahoma Sports Hall of Fame and about others in the Sports Hall of Fame that have come in in three sports.
Since the mid-1950's, Dick is the only three-sport letterman at the major college level in Oklahoma to be inducted into the Hall of Fame.
Dick discusses being drafted in football by the New England Patriots and his pursuit of that.
Of the three sports, which he found the most mentally demanding.
Dick, tells of other collegiate and professional athletes that came from Capital Hill High School when he was there.
He was quarterback on the Capital Hill football team when the first game against a black high school was played (Douglas High School) – he discusses meeting Prentice Gautt and their relationship today.
Dick talks about special memories about that ball game
Lynne discusses what he remembers about Dick's college career.
After his days at Oklahoma State what Dick did then and what he is doing now.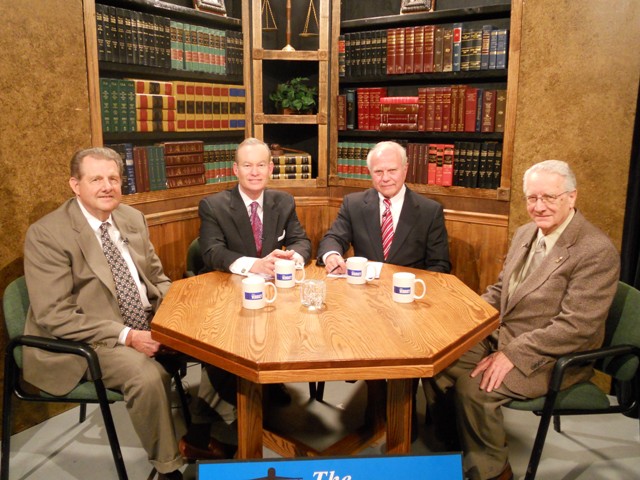 Dick Soergel, Mick Cornett, Kent Meyers, Lynne Draper