"A Moment of Silence, A Moment of Prayer" was first aired on Sunday February 24th 2002. Our Guests were Honorable Mary Fallin, Lieutenant Governor, State of Oklahoma and Joann Bell, Executive Director, Oklahoma ACLU.


Our topics included:
What is a "Moment of Silence" law in our schools?
Mrs. Bell, do you find this proposal constitutionally offensive?
Should this bill be permissive or mandatory?
Should the government be involved in the issue of prayer in schools?
The bill also prohibits distracting displays. Does this mean all prayers must be silent?
To what degree do you see prior tragedies affecting the decision of whether we should have a "Moment of Silence?"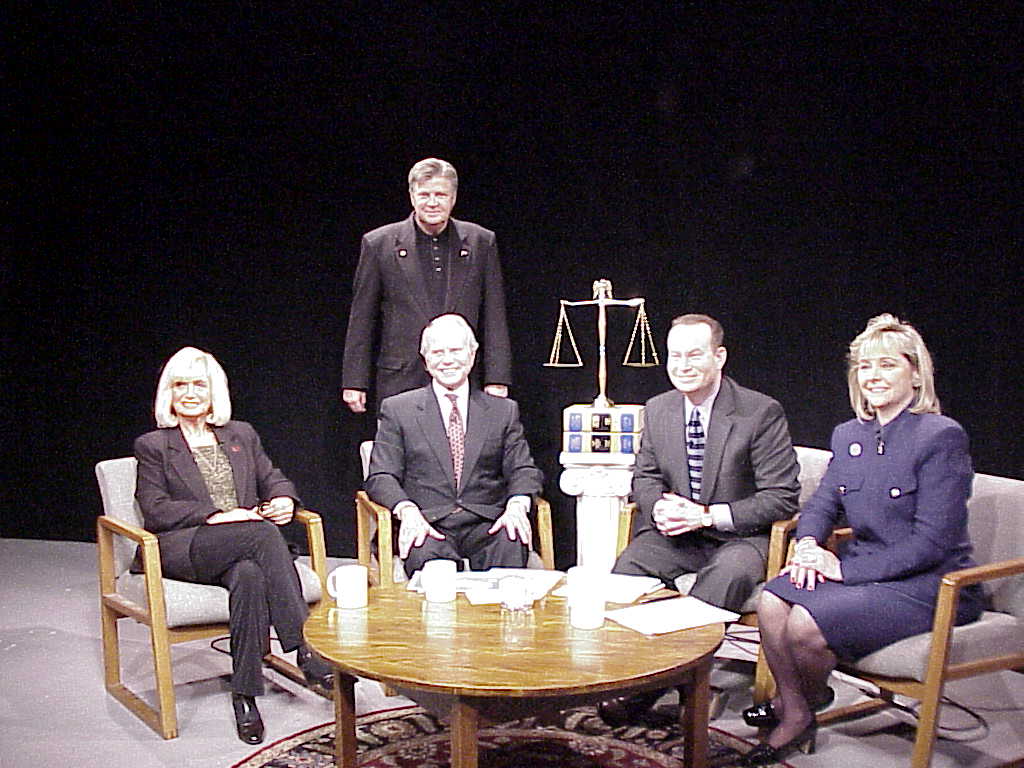 Bell, Meyers, Blankenship, Cornett, Fallin