"Meet the New Attorney General" was first aired on Sunday February 13th 2011. Our Guest was Scott Pruitt, Attorney General, State of Oklahoma.


Our topics included:
Lessons he learned in the course of the campaign that tell him what the people expect from the Attorney General in the State of Oklahoma.
Update on his acclimation to the new position and staffing issues.
New action instituted on behalf of the State of Oklahoma relating to the law.
How he anticipates this case moving from a timing standpoint.
His thoughts on whether a decision could be reached quickly or whether it will require a full blown trial.
Other issues he is working on now that he is free to talk about.
New sections he created and how they are working.
What should we anticipate from the Attorney General's office in the near future.
Final words he has on the performance of the office of the Attorney General – his goals/aspirations.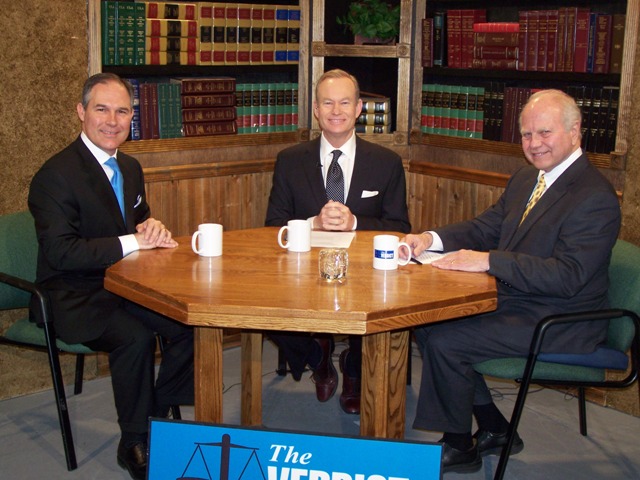 Scott Pruitt, Mick Cornett, Kent Meyers