"Terry Nichols/The Thunder! - SHOW NO. 500" was first aired on Sunday December 5th 2010. Our Guests were Steven W. Taylor, Vice Chief Justice, OK Supreme Court and John Coyle, Attorney.


Our topics included:
John Coyle was a guest on the first show which aired April 1, 2001.
The subject of the very first show was "Should Terry Nichols be tried again in Oklahoma." We know the answer was "Yes".
John stated in our first show he did not think that should happen, has he since changed his mind.
Vice Chief Justice Taylor as a trial judge was chosen to handle the multiple victim trials in McAlester, he explains how that came about.
Difficulty in selecting a jury that would give Terry Nichols a fair trial.
Vice Chief Justice gives thoughts and concerns he had as the trial was progressing.
Number of witnesses involved and process of selecting a jury.
Explanation of how the sentencing phase progressed and what finally happened.
The trial having been over for almost a decade, John and Vice Chief Justice Taylor give their thoughts on how they think the Oklahoma City community and state has adjusted/reacted to the bombing and its aftermath of court proceedings.
Each give their thoughts now about Oklahoma City and State of Oklahoma's resilience in responding to this terrible event of the Oklahoma City bombing.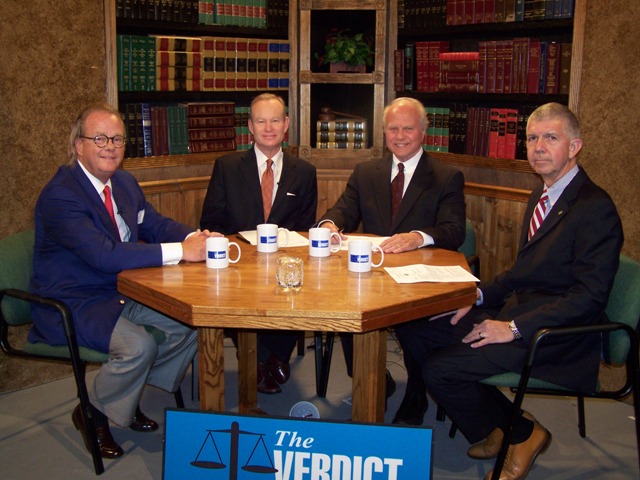 John Coyle, Mick Cornett, Kent Meyers, Justice Taylor