Home
About
Schedule
Polls
Contact Us
Resources
Sponsors



Site designed and hosted by da Vinci Network Services
"Open Records Act & Freedom of Information Act" was first aired on Sunday April 25th 2010. Our Guest was Bryan Dean, Reporter, The Oklahoman.


Our topics included:
Oklahoma's Freedom of Information Statutes and what they cover.
Their purpose – why they are important –the policy behind having them.
The Freedom of Information Organization.
The Sunshine Week Activities and how it relates to the Freedom of Information Organization.
Information flowing now about whether or not public employee's dates of birth should be made public, his position on that and why.
How publicizing the date of birth of a public employee can advance the transparency of government.
Are public employees not entitled to any privacy when they sign on with the government, do they waive the same rights as nongovernmental employees to maintain information in a confidential fashion.
What he thinks about the Legislative exemption from the Freedom of Information Act and should the Legislature amend the law to allow their own proceedings and communications to be public.
Subjecting text messages from lobbyists and emails to the Freedom of Information Act.
His response to the argument that this will stifle the legislative process.
Does he see that the interest in freedom of information is greater in Oklahoma than in other parts of the country or is it less or about the same.
Are Oklahoman's minds more inquiring.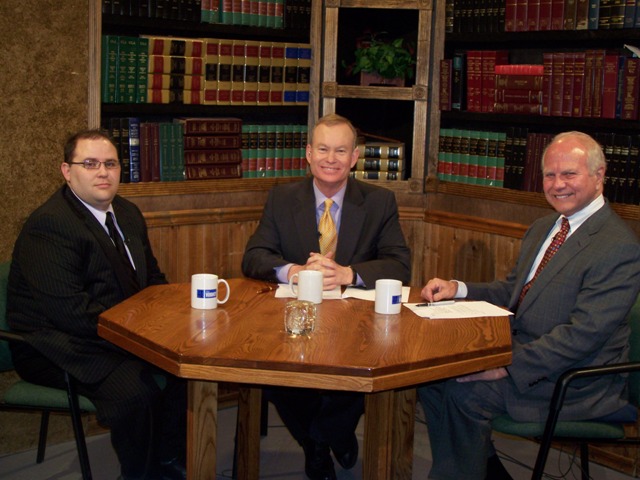 Bryan Dean, Mick Cornett, Kent Meyers