"Meet the Voice of the Thunder" was first aired on Sunday November 29th 2009. Our Guest was Brian Davis, Television Play-by-Play Announcer, Oklahoma City Thunder.


Our topics included:
How he got involved in sports broadcasting
Why so few female play-by-play announcers at major college or pro level.
His broadcasting partner, Grant Long.
"Most Memorable Moments": most memorable game he broadcast; most memorable player he's seen play; most memorable play in any game.
His take on the current version of the Thunder.
PAC-10 football and how he sees an OU/USC match up.
Difficulty of doing what he does every other night for an 82-game season and length of time he spends preparing in advance of doing a game.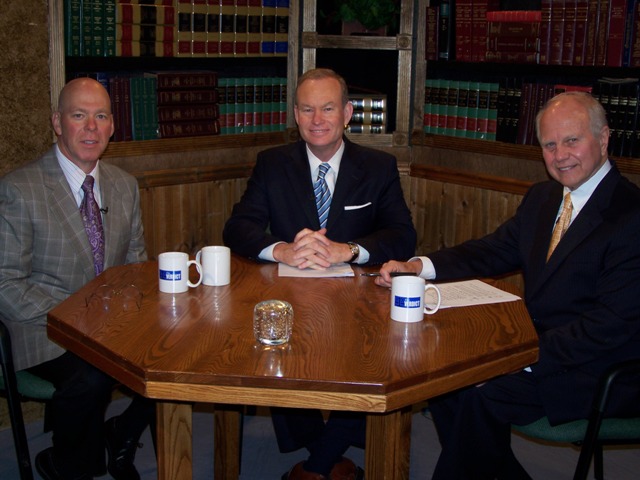 Brian Davis, Mick Cornett, Kent Meyers