"Being a Chief Executive Officer in: Private Business" was first aired on Sunday October 11th 2009. Our Guest was Pete Delaney, Chairman, President and CEO, OGE Energy Corp..


Our topics included:
How he came to join OGE in 2002.
His mission as Chief Executive Officer of OGE.
His leadership challenges.
Discuss OGE generally, types of business activities OGE is engaged in besides being responsible for the lights coming on when you flip the switch.
Number of employees OGE has.
Size of Board of Directors.
Major challenges to an electric utility insofar as picking the method to utilize to generate power (wind, coal, nuclear, etc.)
His thoughts on the typical coal-fired generating plant becoming extinct in the near future and if so, what will replace it.
Discuss "clean coal". What that phrase means and OGE's use of clean coal.
OGE is generally recognized as a leading citizen in Oklahoma City.
Why it is important to the employees and shareholders of OGE to be a good corporate citizen.
Activities he engages in to bring this about.
What we should expect 10 years from now insofar as electric generation is concerned.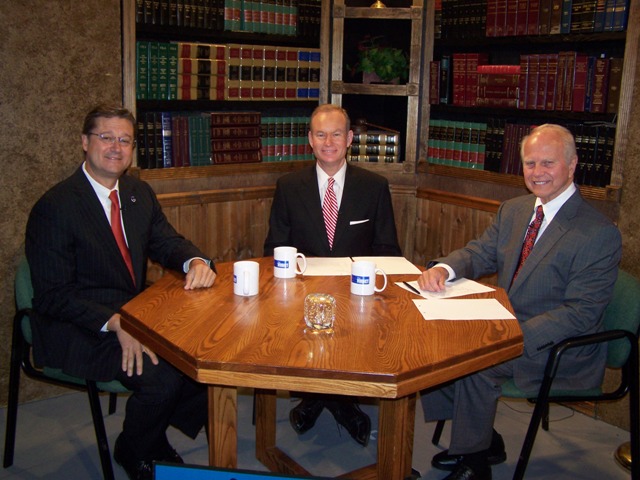 Pete Delaney, Mick Cornett, Kent Meyers