"Should Oklahoma Have a Lottery? (Rebroadcast)" was first aired on Sunday December 9th 2001. Our Guests were Brad Henry, Oklahoma State Senator and Forrest Claunch, Oklahoma State Representative.


Our topics included:
Senate Joint Resolution 24; if it had been enacted what would it have provided for?
35% of the Lottery proceeds would go to education, where would the remaining 65% go?
Is the Lottery a good or bad idea?
What is the social impact of having a Lottery?
What is the moral issue of having a Lottery?
The States that have passed the Lottery, are they facing an increase in social problems?
In the past, the Lottery was voted on by the people of Oklahoma and did not pass. If we were to have another vote in the near future, would it now pass?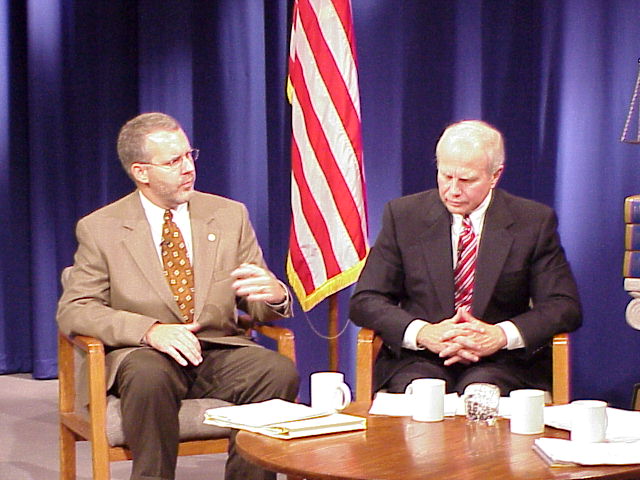 Brad Henry discusses with Kent Meyers whether the Lottery is a good or bad idea.