Home
About
Schedule
Polls
Contact Us
Resources
Sponsors



Site designed and hosted by da Vinci Network Services
"Meet Senator Randy Brogdon" was first aired on Sunday March 29th 2009. Our Guest was Senator Randy Brogdon, District 34.


Our topics included:
What is going on out at the State Capitol in relation to tort reform.
Does he think they will have a Bill that the Governor will sign or will there have to be a joint resolution to bring it to a vote of the people.
Major issues that the people will be asked to vote on if there isn't a Bill.
What is going in the initiative petition area - current problems with Oklahoma's initiative petition framework.
Is it true that now, on a statewide basis, only the rich can get a matter on the Ballot?
Does he think the matters proposed in his Joint Senate House Resolution will make it easier for issues to be voted on by the people, if so, why that is a good thing.
Has Oklahoma gotten away from its "direct democracy roots" and is that something that he would like to see return.
His future, his name has been mentioned a number of times as a possible candidate for Governor, does he see that happening.
What would have to occur to make this something he thinks would be a sure thing.
Any surprises from this Legislative Session.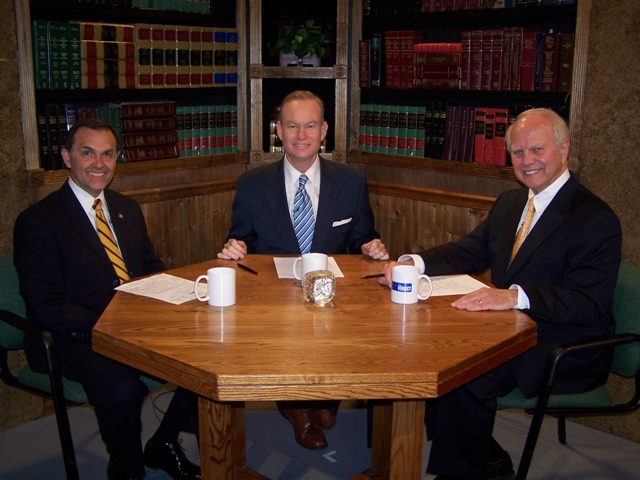 Mick Cornett, Senator Brogdon, Kent Meyers