Home
About
Schedule
Polls
Contact Us
Resources
Sponsors



Site designed and hosted by da Vinci Network Services
"First Amendment - The War on Journalism" was first aired on Sunday December 2nd 2001. Our Guests were Former Director of the Oklahoma Press Association Ben Blackstock and Public Defender Bob Ravitz.


Our topics included:
The Government attempts to restrict what Journalists can print or show, please comment on this.
Is it appropriate for the government to restrict the showing of Osama Bin Laden tapes?
If CNN goes live behind enemy lines to cover an event, should there still be restrictions?
Congress passed the Patriot Act of 2001. Are these restrictions appropriate?
When Franklin Delano Roosevelt was president, after Pearl Harbor, we had interment camps. Keeping people in jail for long periods of time, eavesdropping on phone conversations, etc. By Congress Passing the Patriot Act, are we repeating prior mistakes?
Roving wire taps, how are these different from previous wire taps?
Intercepting e-mails, access to medical records and other personal information, should the government have this right?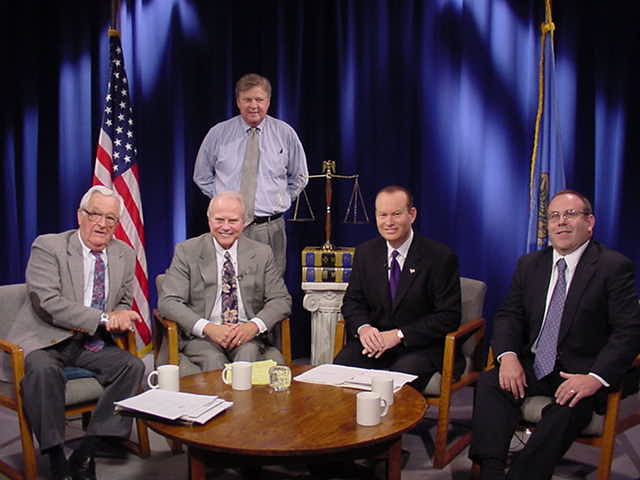 Ben Blackstock, Kent Meyers, Larry Blankenship, Mick Cornett, Robert A. Ravitz