"An Insider's View of the Supreme Court" was first aired on Sunday August 10th 2008. Our Guest was Joseph Thai, Professor of Law, University of Oklahoma, College of Law.


Our topics included:
What drew him to the University of Oklahoma College of Law.
Contact with Justice Stevens - how long he expects him to continue to serve.
His assessment of the court under the leadership of Chief Justice John Roberts - collegiality established.
Assess last term of the Supreme Court just completed - major decisions:
Washington, D.C. handgun decision;
Capital punishment for child rapists;
Handling of detainees at Guantanamo;
Others.
Justice Sandra Day O'Connor was often described as a "swing vote" on the court (between liberal and conservative sides), swing vote today.
Predictability today which way the Justice will swing on given issues.
Assessment of the U.S. Supreme Court jurisprudence in the next five years.
Changes he sees occurring on the court and how will that affect all of us.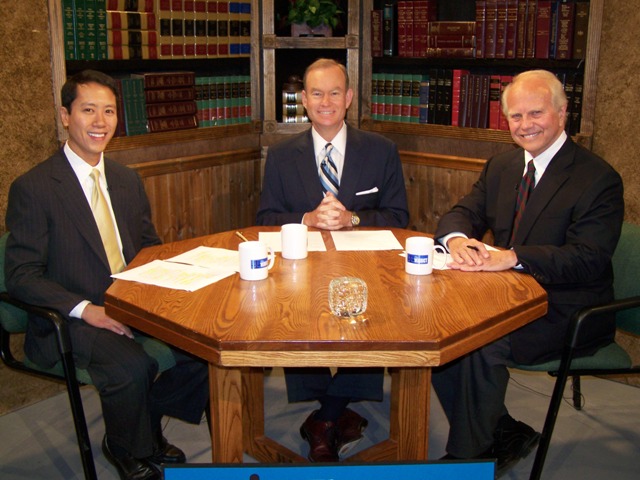 Professor Thai, Mick Cornett, Kent Meyers