"Congressional Redistricting" was first aired on Sunday January 20th 2002. Our Guests were Honorable Loyd Benson, Former Speaker of the House, Oklahoma and Honorable Mike Hunter, Secretary of State, Oklahoma.


Our topics included:
Oklahoma lost a Congressional Seat as a result of the 2000 Census. What is your take on what has happened to cause Oklahoma to lose a seat rather than stay the same or gain a seat?
Western Oklahoma's population dropped 32,000 people. The rest of the regions gained in population, yet we still lost a seat. Please explain.
Could the political lineup also have a hand in Oklahoma losing a seat? In 1991 Oklahoma's political lineup was primarily Democratic; in 2001 the political lineup was primarily Republican.
Legislature has a One Day Special Session to pass bills. Can this bill be done in one day?
Mr. Secretary, there have been reports of you going to Washington with MAPS in your pocket to talk about Congressional Redistricting. What happened on your trip?
Mr. Secretary, while we know the Delegation's viewpoint was not unanimous on the redistricting, did you receive a substantial majority of the Congressional consensus?
The Governor's wife may run for Congress. As an incumbent, her seat will be protected. Shouldn't we protect all possible Incumbent's seats?
Will the new redistricting of Central Oklahoma pit Congressman Istook against Congressman Watts?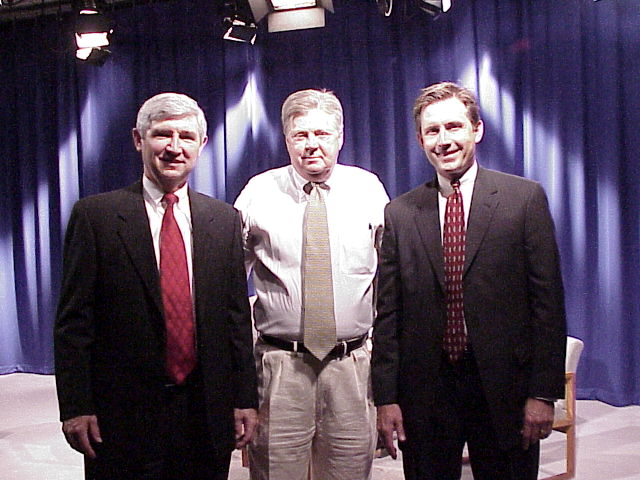 Loyd Benson, Larry Blankenship, Mike Hunter