Home
About
Schedule
Polls
Contact Us
Resources
Sponsors



Site designed and hosted by da Vinci Network Services
"Wes Lane Discusses Retrial of Terry Nichols" was first aired on Sunday September 9th 2001. Our Guest was Wes Lane, Oklahoma County District Attorney.


Our topics included:
Do you feel in the case of Oklahoma vs. Terry Nichols, a gag order is appropriate?
Anti-Shuttling Rule, what is it?
Will Public Sentiment play a part in the DA's decision to retry Terry Nichols?
Lane made a comment during his press conference: "There is too much at stake", what does this mean?
Federal Prosecution moved the Terry Nichols trial out of Oklahoma, why does the State Prosecution not have that same luxury?
What kind of questions would a juror need to be asked to insure they will be fair and impartial during the State trial?
If a person has heard of Terry Nichols, could he still be a juror?
Do you feel a fair and impartial panel of jurors can be found in Oklahoma?
We cannot rely on the Federal Bureau of Investigations (FBI) for evidence for a State trial, how will you proceed?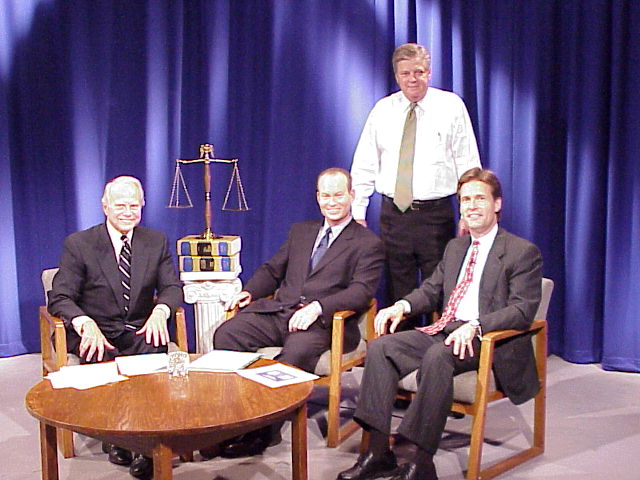 Kent Meyers, Mick Cornett, Larry Blankenship, Wes Lane