"Right To Work" was first aired on Sunday April 8th 2001. Our Guests were Gene Stipe, State Senator and Mike Fair, State Senator.


Our topics included:
Oklahoma Senate Joint Resolution Number 1 bans new Employment Contracts that require employees to resign from or belong to a Union, pay dues, etc.
Why is Right-To-Work so controversial?
Looking at the geographical pattern of the States that do have the Right-To-Work, what conclusions can be drawn?
Two of our most populous States don't have the Right-To-Work; California and New York, can you draw any conclusions from that?
Why has the Right-To-Work been so slow to progress since the initial 19 States that first passed it?
Will adopting Right-To-Work lower Employee wages?
What are the "Free Rider" elements of the Right-To-Work?
Will Right-To-Work bring about poorer working conditions?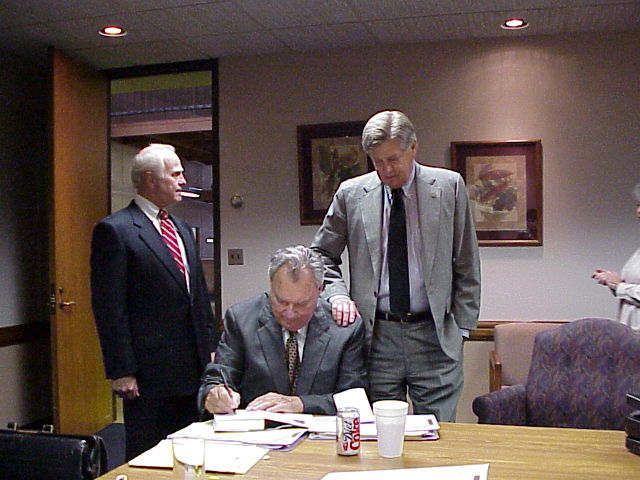 Gene Stipe signing his latest book for Kent Meyers and Larry Blankenship (Executive Producer)