Home
About
Schedule
Polls
Contact Us
Resources
Sponsors



Site designed and hosted by da Vinci Network Services
"Oklahoma Supreme Court" was first aired on Sunday September 28th 2003. Our Guest was Chief Justice Joseph M. Watt, Oklahoma Supreme Court.


Our topics included:
The Supreme Court - the highest Court in Oklahoma. What are its duties? What kind of cases does it hear?
The Justices - how many - how selected. Who are they?
The Judicial Nominating Commission. Retention ballot. Explanation of the Districts.
How does a case get to the Supreme Court?
Explanation of certiorari - what the word means.
Original jurisdiction - example initiative petition
What happens in the Court when a case is to be decided - who does what
Relationship to Federal Courts - Certified questions.
How is the administration of justice today in the State Court system in Oklahoma?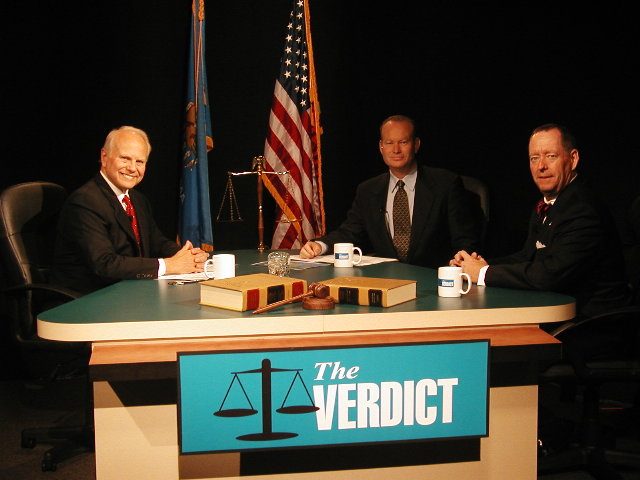 Kent Meyers, Mick Cornett, Chief Justice Watt